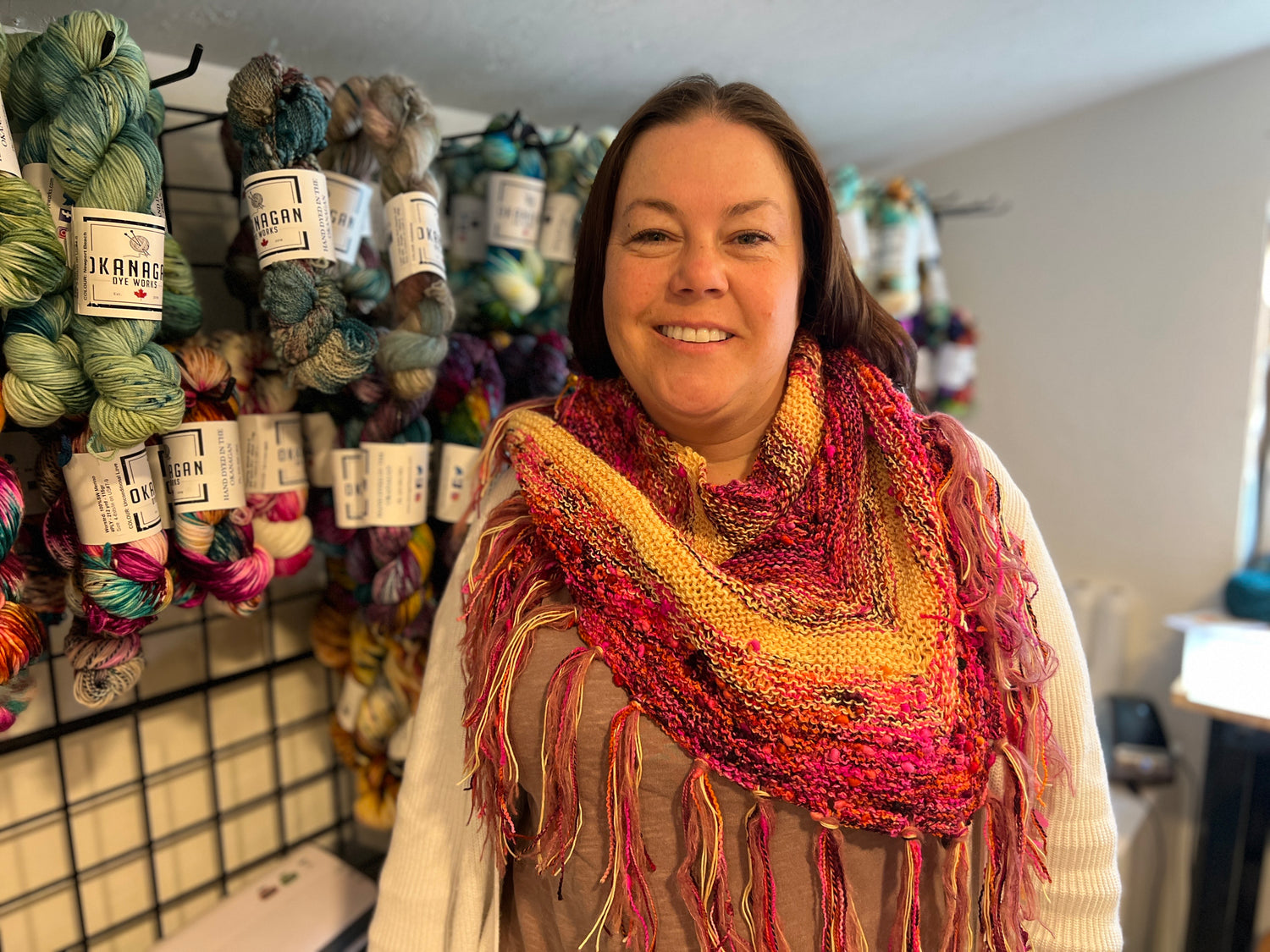 Okanagan Dye Works is a homegrown business located in the picturesque city of Vernon, BC, nestled in the heart of the Okanagan Valley. Since 2010, we have been creating and using natural fibres to craft beautiful and unique creations. Our work includes a variety of items such as weavings, hand-spun yarn, felted cards, garlands, and felting kits.

At Okanagan Dye Works, we take pride in using high-quality materials such as Merino Wool, Teeswater locks, Mohair, and many other fibres to create our products. Our main focus for the past eight years has been hand-dyeing yarn, and we love nothing more than creating new and exciting colourways. We also collaborate with clients to bring their vision to life and create something that is truly unique and represents what is important to them.

We believe in providing exceptional customer service, which is why we offer free shipping to Canada and the US. We strive to get your order out as soon as possible, so you can start creating and enjoying your new purchase.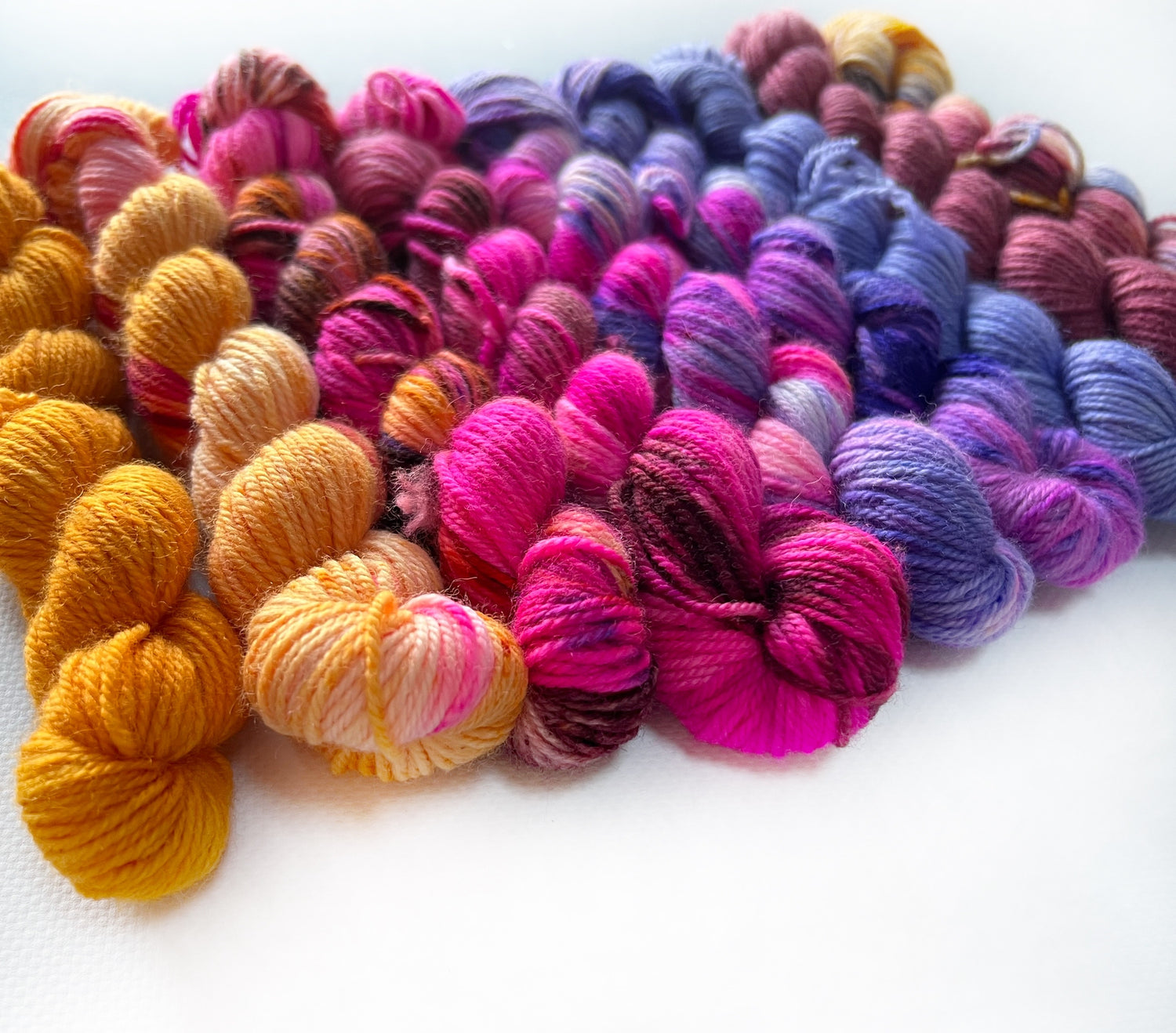 Book an Appointment to Visit Our Shop
We want to provide you with the best possible shopping experience, which is why our store is available by appointment only. To schedule a visit, simply send us an email or give us a call and we'll work with you to arrange a date that fits your schedule.
Email: nikki@okanagandyeworks.com

Phone: (250) 306 - 1264